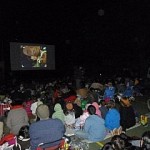 As a group leader at your school, there are no doubt many things on your plate. Whether you're a coach who needs to pay for soccer uniforms, a language teacher who wants your students to spend a weekend abroad, or a principal who wants to make your school more accessible to disabled students, it is very likely that you will need to hold a fundraiser. This might seem like a daunting task, but fear not; there are several fundraising ideas for schools out there.
1) Hold a can drive:
Fortunately, our society is getting greener and greener every year – which is why more people are saving their used-up bottles and cans to recycle them for cash. Instead of having your group members ask for money, have them ask their friends and neighbors for these instead. Separate the students into large groups and challenge them: have the groups compete with each other to see which one can obtain the largest number of bottles and cans. You can also have the students collect bottles and cans after school gatherings, like the school barbecue.
2) Rent-a-Kid: have the students work for others:
Here's a nice spin on the tradition of giving someone a coupon-book offering your services: have your supporters pay your students to do tasks for them. The students can do any kind of task, as well as chores; for example, they can offer rollerblading lessons, or give supporters haircuts.
3) Hold a movie night:
Everyone loves a good movie! One evening, screen a movie in your school (be sure you get the rights to do this). Have an admission fee for the moviegoers—students, staff and faculty alike – and sell them delicious goodies as well. For ideas, Deanan Products, Inc. offers a Gourmet Popcorn fundraiser, and JustFundraising sells Smart Snack mixes which can be sold for $6 each, at 50% profit. Make sure the movie is suitable for the young ones – Pixar and Disney favorites are great, as are classics like Harry Potter and Indiana Jones. Hold a small party before the movie starts, to let the moviegoers socialize among themselves; you can also sell raffle tickets for a chance to win movie merchandise.
Choose to screen a movie made by a production company in your area, and you may be able to get crew members—extras, set designers, gaffers, perhaps even an actor—to come to the screening and sign autographs. If you do this, have the teachers tell their students that someone from the film business is going to be at the movie night!
4) Have students and staff guess the number of jellybeans in a jar:
This is as simple as it sounds. Fill a large jar with jelly beans—you can also substitute other candy, like gummy worms or gummy bears—and have students pay to guess how many pieces are in it during recess and lunch. If someone guesses correctly, then they win the whole jar!
Many More Fundraising Ideas For Schools
In closing, we only touched on a few fundraising ideas for schools, like can drives and movie nights, as well as having the students work for others and having them pay to guess how many jelly beans have been placed in a jar. There are many more great ideas.If one of the fundraisers we mentioned above is not to your liking, brainstorm with a few friends or class. Whatever you do, though, make sure the students have parental consent wherever it's needed, and that every detail is accounted for. Have a blast with your fundraiser, and good luck!
More Related Articles:
Easy Catholic School Fundraising Ideas
From time to time, even private schools need to generate extra money to continue to pay qualified teachers, and upgrade their textbooks, facilities, and much more. This is especially true for religious schools that might not necessarily charge too mu…
Cool School Fundraiser Ideas
If you have grown tired of using traditional school fundraiser ideas to fund your causes, then it will do you well to look into the different things that you can do to spruce these ideas up. There are a lot of things that you can do to improve on the…
Fundraising Ideas for Elementary school
Elementary school students always seek enjoyment in every activity, so if you are searching for fundraising ideas for elementary school, you should make it as exciting as possible. These kinds of activities should always benefit not only the goal of …