We recently received an email from Jennifer who works with The United Way of NYC. Jennifer was telling us about an outstanding fundraising initiative they have been putting on with Goya Foods. She asked us to write a blog post about it, but she did such a great job I'll let her tell you.
Last week Goya donated 1 million pounds of food to soup kitchens and food pantries across the country to celebrate Goya's 75th anniversary. United Way of NYC played an outsized role in the distribution. Now they've launched the Goya Gives campaign, which encourages people to join in the fight against hunger and promote better nutrition through social media.

For 75 days, from March 16th to May 29th, the public can contribute recipes, photos and stories of sharing low-cost, nutritious meals with friends or neighbors in need. Participants can also share their Goya Gives status with their friends on Facebook and Twitter. In addition, the public can make monetary donations to the United Way to help fund the organization's mission to prevent hunger and promote better nutrition in communities across America.
Read that part again where it says they've donated 1 million pounds of food! That's staggering and an unbelievable way to step up to the plate to fight hunger in America.
I did a little looking around their website and also discovered they are not new at helping out.  In 2010 alone Goya donated more than 1.5 million pounds of food internationally, including 300,000 pounds for the victims of the Haiti earthquake, in fact the more you look the more you will find that Goya has a long track record for helping communities all along it's 75 year history. 
Hats off to ya Goya, that's good work!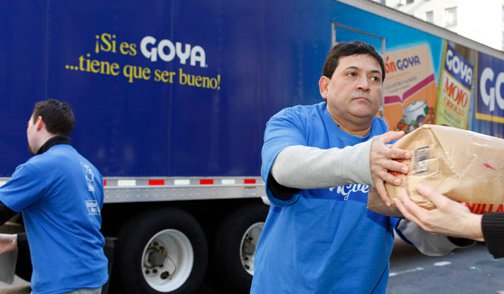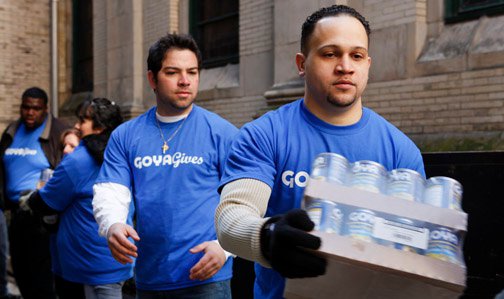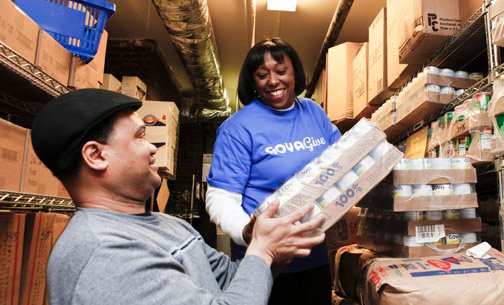 Twitter @justfundraising
Our Facebook Page